ClearPass
Policy Manager Platform ClearPass
Provides role-based and device-based network access control for employees, contractors, and guests across wired, wireless and VPN infrastructure. Provides powerfull infrastructure services that satisfies the network security needs of various organizations through the features such as built-in context-based policy engine, RADIUS, TACACS+ protocol, device profiling, comprehensive health evaluation, onboarding, and guest access options.

Strong AAA
Authentication
Device Provisioning
without IT Intervention
Strong Infrastructure
for Enhanced Security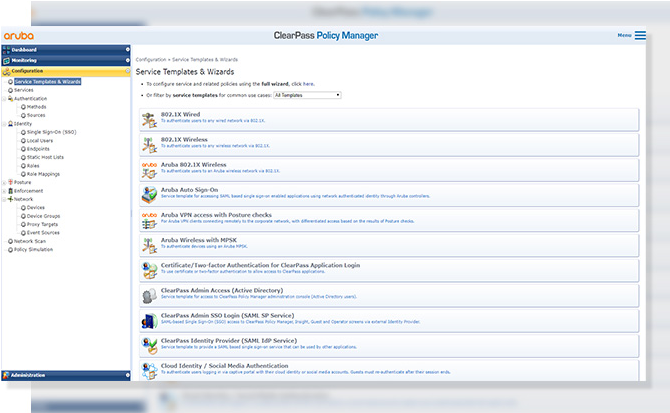 FULL-SPECTRUM VISIBILITY ACROSS THE NETWORK
Role-based user and device authentication based on 802.1X and MAC/Web authentication Multi-factor authentication based on various contexts such as login time, device health status, and user department
ClearPass Onboard lets users safely configure devices for use on secure networks all on their own. Device specific certificates even eliminate the need for users to repeatedly enter login credentials throughout the day. That convenience alone is a win for simplified security. The additional security gained by using certificates is an operational bonus.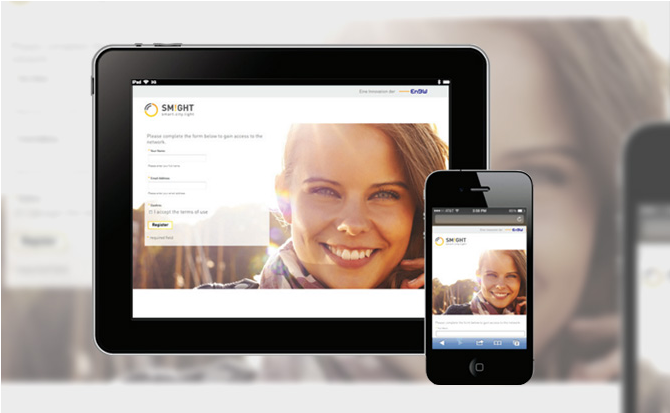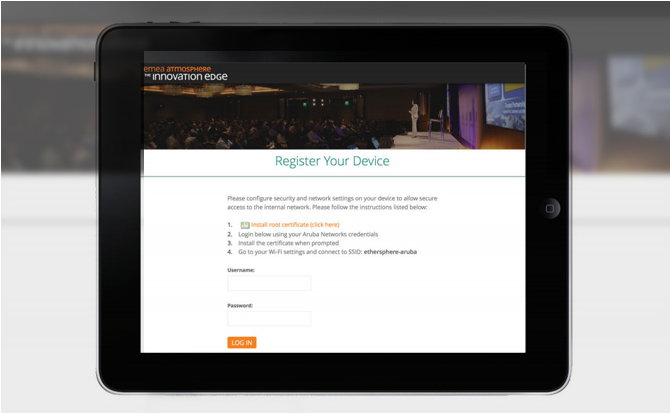 DETECTING THREATS BEFORE THEY CAN DO DAMAGE
Careful planning, appropriate tools, and strong infrastructure are required to support secure wired and wireless network access anytime, anywhere. ClearPass is an integrated authentication infrastructure solution that provides device identity, policy control, workflow automation, and automatic threat protection.

Quick and simple guest
access temporary account creation /
guest access support through mass authorization
information creation

Device status determines access
Built-in posture-based health check that eliminates
vulnerabilities across various computer operating systems
and versions

Third-party solutions available
Helps automate security threat remediation or enhance services using popular third-party solutions

Securely access business apps
Supports SSO and ClearPass Auto Sign-On

Bonjour, DLNA and UPnP
Share Aruba Wi-Fi projects, TVs, printers and other media appliances